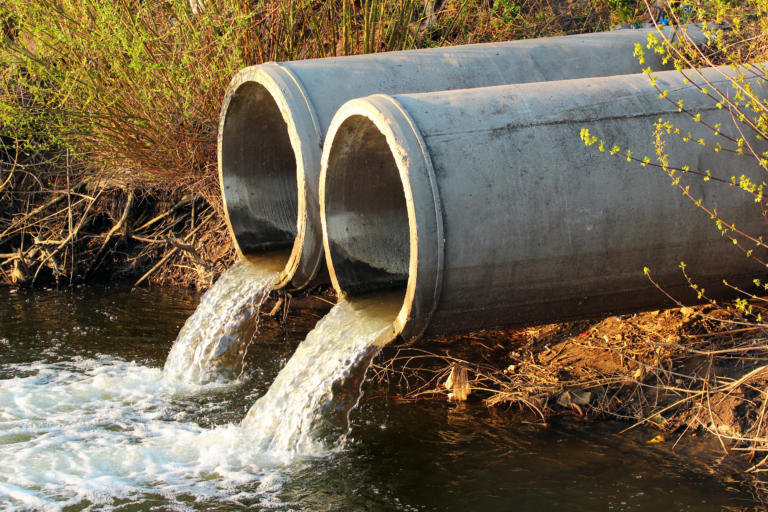 DMR Online (Discharge Monitoring Report), Stormwater Compliance Requirements in Houston, Texas, and Nationwide?
This is a DMR online (discharge monitoring report) question often asked to stormwater engineers at industrial facilities, construction sites, municipal separate storm sewer systems, etc. Such stormwater liability questions should be answered by experts in stormwater analysis and stormwater assessment. RSB Environmental provides stormwater solutions, answers, and ensures compliance with stormwater regulations at local, state, and federal levels. The deadline for one important part of stormwater compliance is the DMR online or discharge monitoring report due March 31st.
Does my company need to file a DMR online (discharge monitoring report) in Texas (TCEQ) and for my nationwide facilities?
Every NPDES (National Pollutant Discharge Elimination System) stormwater permit holder is required by law to implement Best Management Practices (BMPs), collect and analyze samples and report them to the State and Local agencies with a DMR (discharge monitoring report). Missing any of the stormwater compliance items can result in thousands of dollars in penalty and can cause a bad reputation to the firm. If you have any of these NPDES stormwater permits RSB Environmental can help with your DMR online(discharge monitoring report):
These discharge monitoring reports are part of the stormwater compliance process and important in determining a site's stormwater liability as part of the NPDES certification. The EPA has authorized many states to administer the NPDES stormwater permitting program, which includes regulated construction and industrial stormwater discharges. For example, if you have Texas industrial facilities you are required to file a (discharge monitoring report) DMR online.
Can a stormwater compliance company help with a DMR online (discharge monitoring report)?
Absolutely! As a stormwater compliance company, RSB Environmental has a stormwater solution to fit all of your stormwater compliance needs in Houston, San Antonio, Austin, Dallas across Texas and even nationally. RSB Environmental has stormwater consultants that provide all stormwater services including DMR online, SWPP (Stormwater Pollution Prevention Plan), Tier II hazardous chemical inventory reports, and NPDES permitting.
RSB Environmental is a full-service environmental engineering firm based in Houston, Texas serving clients nationwide.
If you choose to take the risk of doing it without an environmental expert and incurring penalties and possibly damaging your company's reputation… contact Texas DMR online direct… click here… or Contact us for all of your Discharge Monitoring Reports (DMR) and all of your Environmental Compliance and Due Diligence needs in Houston and nationwide! RSB Environmental 832-291-3473 info@rsbenv.com https://rsbenv.com/