WHAT OUR RECENT CLIENTS SAY ABOUT US
Sachin and his team at RSB Environmental are very helpful with our company's environmental needs. Always courteous and informative in regards to our questions.
RSB Environmental is a great company, they are easy to work with and handle all our Environmental needs in a friendly professional way. I would recommend RSB Environmental for all your company's environmental needs.
Asbestos Survey/Inspection

Asbestos Surveys are developed based on client needs, regulations, and current and anticipated property uses. The Asbestos Surveys typically include identification of suspect ACM, condition evaluation, collection of bulk samples following EPA recommended sampling guidelines, and review of building plans. If you have recently applied for a building or demolition permit in Texas, RSB Environmental can assist your firm by performing an asbestos survey according to the Texas Asbestos Health Protection Rules.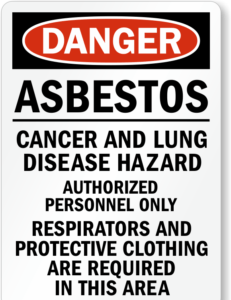 Why choose RSB Environmental for your Asbestos Survey?
Here are a few of the many reasons to choose RSB Environmental to conduct your asbestos survey in Texas.
Why Choose RSB Environmental for your Asbestos Survey?
Here are a few of the many reasons to choose RSB Environmental to conduct your asbestos survey in Texas.
Professional Service
Knowledgeable Professionals to help answer any questions
Fast Turnaround
Competitive Pricing
Can Assist with Remediation if necessary
Local Expertise
Our Service Areas
Unveiling the Hidden Threat: Asbestos Survey and Inspection
The Importance of Asbestos Surveys
Mere visual scrutiny falls short in discerning the presence of asbestos fibers in building materials. Our meticulously crafted Asbestos Surveys and Screenings use thorough sampling and laboratory analysis, offering accurate information and quantification of asbestos fibers. By knowing whether your property contains asbestos materials, you can proactively manage or remove them, ensuring safety and compliance. This work provides valuable insights into the refurbishment needs of a building.
When is the right time for Surveys?
Asbestos surveys are indispensable during various critical junctures. They're often a mandatory part of due diligence in commercial real estate transactions, financing processes, or in preparation for building demolition or renovation. In some cases, they're essential after potential damage to structures due to flooding or natural disasters. These surveys play a pivotal role in ensuring that a site is safe from potential hazards.
While asbestos insulation faced bans from 1989 onwards, several products still contain this hazardous material. That's why obtaining an asbestos survey is essential, especially when suspect ACM is identified, particularly if they're in a damaged or friable state. Recognizing the fact that many facilities still use products containing asbestos, it's crucial to be informed.
The federal requirement mandates an asbestos survey before demolishing or renovating any building, regardless of its construction date, if suspect ACM is detected. This serves as a protective measure, preventing the release of asbestos fibers into the air during renovation or demolition activities, safeguarding both occupants and workers.
Exploring Asbestos Survey Types
Asbestos Screening: Proactive Health Safeguard
When dealing with potentially hazardous damaged materials in need of repair, an Asbestos Screening stands as a prudent solution to protect building occupants. This method entails analyzing samples from suspect Asbestos-Containing Materials (ACM) to assess health risks. It strategically targets areas with damage and potential friable ACM, making it especially relevant for HUD projects and is sometimes referred to as a transactional survey.
Limited Asbestos Survey: Precise Assessment
For a more comprehensive evaluation of building materials and suspected ACM, the Limited Asbestos Survey is the go-to choice. Tailored to specific customer needs, this survey employs targeted sampling on homogeneous building materials, encompassing elements like roofs, specific walls, siding, or singular areas with suspected or probable ACM presence.
Path of Construction/Pre-Renovation Asbestos Survey: Focused Intervention
The Path of Construction/Pre-Renovation Asbestos Survey combines comprehensiveness with precision. Focusing on the type of building materials within the path of construction or renovation, this method ensures that the environment remains unaffected and that no ACM is released in areas disturbed by construction. Ideal for projects like individual storefront renovations in strip malls, this survey guarantees a safe and controlled transformation.
Pre-Demolition Asbestos Survey: In-Depth Assessment
For an unparalleled assessment of ACM, the Pre-Demolition Asbestos Survey is the gold standard. This comprehensive survey scrutinizes all facets of a building, both inside and out, employing destructive sampling protocols. In certain instances, small sections of the building are deconstructed to uncover ACM hidden behind walls, floors, or other inaccessible areas. Moreover, the survey acknowledges the inherent challenges of observing all concealed spaces during demolition, often leading to the discovery of additional ACM during the process.
Navigating Asbestos Removal and Abatement
Apart from ACM removal based on need, there exists a range of asbestos management options for clients. These encompass abatement oversight, air monitoring, development of Operations & Maintenance plans (O&M), and clearance sampling to confirm the absence of asbestos fibers post-removal. Nevertheless, the initial and indispensable step is an asbestos management survey. It's the key that unlocks the issuance of permits and the successful execution of renovation or demolition plans.
Frequently Asked Questions
Our Registrations and Certifications