WHAT OUR RECENT CLIENTS SAY ABOUT US
Sachin and his team at RSB Environmental are very helpful with our company's environmental needs. Always courteous and informative in regards to our questions.
RSB Environmental is a great company, they are easy to work with and handle all our Environmental needs in a friendly professional way. I would recommend RSB Environmental for all your company's environmental needs.
March 1st is the deadline for submitting the TCEQ Annual Waste Summary Report in Texas!
Find out whether your facility must report and, if so, what information to report. Call RSB Environmental at 1-833-910-2535. We provide complete and quality solid and hazardous waste compliance reporting services for a wide range of industries.
Deadlines are quickly approaching for environmental compliance report submittals. Avoid fines and ensure your facility is in compliance.
Both state and federal solid waste and industrial hazardous waste rules mandate record keeping and reporting. RSB understands that dealing with the regulations for solid waste generators can be overwhelming. We can assist your facility in implementing your management program. RSB can assist facilities in determining regulatory applicability and developing an appropriate management program that addresses their industrial, solid and hazardous waste. RSB has extensive experience on working with the government and regulated agencies.  
If you are not sure whether you must submit the AWS report or you need help ensuring that your report has all the required information, please contact us at 1-833-910-2535 or by email at info@rsbenv.com.
What is the TCEQ Annual Waste Summary?
Do you have solid waste or hazardous waste at any given time of the year?
All registered generators (active solid waste registrations) must submit an AWS each year.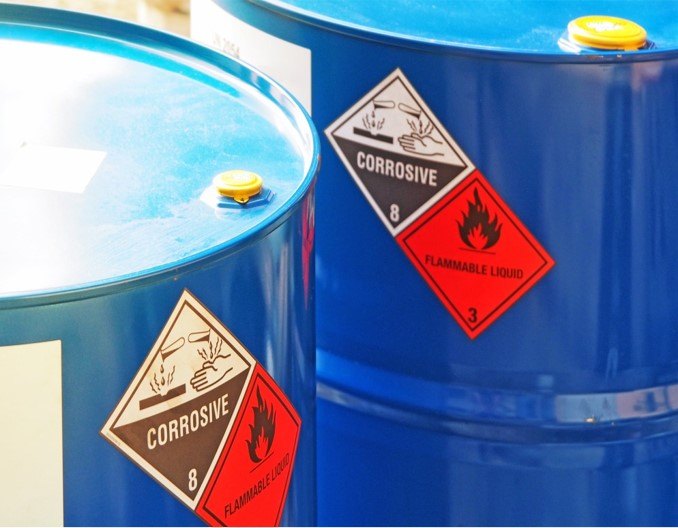 Need help determining if you need to file your waste report?
Take a proactive approach to your waste report. Let us help you! Contact us at 1-833-910-2535
Who is required to complete the TCEQ Annual Waste Summary?
Submitting the AWS is required for all registered generators of industrial and hazardous waste in Texas. If you were registered with the Texas Commission on Environmental Quality (TCEQ) in that year you must submit the waste report.
Facilities that generate and manage less than 220 pounds of hazardous or Class 1 industrial or less than 2.2 lbs of acutely hazardous waste per month must submit an AWS, but do not need to provide details regarding their waste activities. Class 1 wastes that are recycled and universal wastes do not need to be reported on an AWS. Recycled hazardous waste counts toward your generator status and must be reported, but may be exempt from generation fees by indicating a fee exemption code on the summary.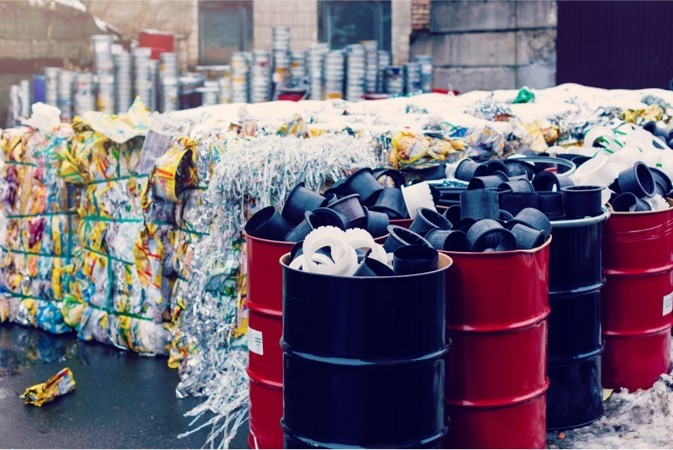 What types of wastes are required to be reported on the TCEQ Annual Waste Summary?
What types of wastes are not reported on the TCEQ Annual Waste Summary?
To properly manage and submit the TCEQ Annual Waste Summary report for proper AWS waste management, you first need to know what exactly you're dealing with. Accurately identifying and classifying your hazardous or solid waste is very important to ensure proper storage, management, transportation, and disposal. RSB will help you determine if and how your waste is regulated. RSB engineers can identify all Federal and State management standards that you must follow.
For more guidance on completing and submitting your AWS contact one of our expert engineers. Our teams stand ready to provide guidance throughout any repotting process. Contact us to ask a question or discuss your requirements.
If you would like to get more information, or discuss more on how we can help you with our reports, please contact us at 1-833-910-2535 or by email at info@rsbenv.com.
Other services we can help
RSB experts can help with waste determination, permitting, waste classification and overall compliance of your solid, hazardous, biological, radiological, and universal waste program. Our engineers can assist companies with a wide range of environmental compliance obligations related to air, wastewater, storm water, and solid and hazardous waste.
Not sure what regulations apply to you? Our experienced engineers will guide you through the complex processes. Federal air and water protection legislation includes a wide variety of compliance requirements. RSB will help you comply with these regulations by developing best management practices and by preparing of mandatory plans and compliance documentation.
RSB has the technical staff, specialized equipment, and long-term relationships to resolve environmental and regulatory challenges across a wide range of industries.

RSB Multimedia Evaluation
Under the Multimedia Audit, RSB conducts a detail evaluation of the various processes performed at the facility, the chemicals used and the various pieces of equipment processing those chemicals as well as emissions, from both process and fugitives on facility sources.
Review for compliance is done for oil water separators, underground storage tanks, onsite sewage facilities, and wastewater discharge catchments etc.
For more information on RSB Multimedia Audit, contact us at 1-833-910-2535 or by email at info@rsbenv.com or at our website.
Frequently Asked Questions
Our Registrations and Certifications