WHAT OUR RECENT CLIENTS SAY ABOUT US
Sachin and his team at RSB Environmental are very helpful with our company's environmental needs. Always courteous and informative in regards to our questions.
RSB Environmental is a great company, they are easy to work with and handle all our Environmental needs in a friendly professional way. I would recommend RSB Environmental for all your company's environmental needs.
Water quality, including both surface water and groundwater, is a growing concern for most Americans.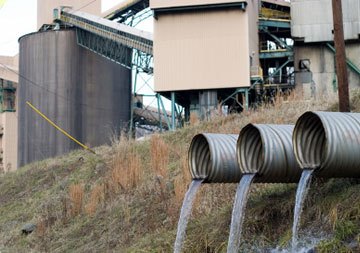 While relatively few industries/individuals potentially impact groundwater, virtually all industries/individuals have the potential to impact surface waters. Section 301 of the Clean Water Act requires a National Pollutant Discharge Elimination System (NPDES) storm water permit for "industrial activities" discharging pollutants into waters of the United States, as defined in 40 CFR 122.2.

Furthermore, waste water treatment plants discharging treated waste water are also regulated. Since the inception of storm water regulations in 1992, RSB Environmental professionals have dealt extensively with the EPA and state permitting and enforcement agencies to clarify permitting issues and interpretations as well as actively permitting industrial activities throughout the US under a variety of permitting programs and regulations. Our storm water specialists are well versed in the federal and state regulations.
The discharge of treated wastewater into or adjacent to water in the state must be authorized by the Texas Commission on Environmental Quality.
On-Site Sewage Facilities (Septic Systems)

Permitting, maintenance, and construction requirements for on-site sewage facilities (septic systems).
RSB Environmental has help multiple facilities in the private and public sector, including cities, schools, farms and industrial facilities all in Texas  to renew, amend or obtain for first time a Water Quality Permit.

One of our most recent project included to obtain a CAFO permit for a Chicken Egg Farm located outside of San Antonio.  The system consist into a septic system which will clean the water, then will pass to an aerobic system to finalize in land irrigation.
Our Registrations and Certifications
Frequently Asked Questions