WHAT OUR RECENT CLIENTS SAY ABOUT US
Nirav and his team at RSB Environmental are very helpful with our company's environmental needs. Always courteous and informative in regards to our questions.
RSB Environmental is a great company, they are easy to work with and handle all our Environmental needs in a friendly professional way. I would recommend RSB Environmental for all your company's environmental needs.
The RSB Environmental industrial hygiene staff conducts Indoor Air Quality (IAQ) assessments at commercial and residential buildings as well as HVAC systems for potential health hazards to the building occupants. RSB Environmental is experienced in investigating "Sick Building Syndrome" and other building related issues. If you are searching for one of the most experienced mold remediation companies based in Houston, Texas, you have come to the right place!
A review of the site toxic substances and Emergency Planning and Right to Know standards is also performed. Additionally, evaluation for the any applicable air permits needed to operate is completed.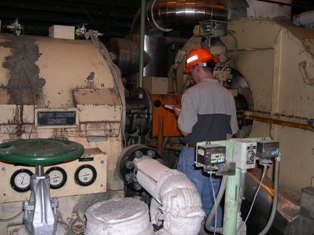 The RSB Environmental industrial hygiene staff has conducted numerous IAQ assessments at a wide range of settings including: office buildings, schools, residential homes, and industrial facilities. The purpose of these assessments is to identify any problems and concerns relating to the quality of air in occupied buildings, and to provide information to building owners or operators, so they can effectively address potential health concerns. When desired, RSB Environmental can provide remediations specifications for the removal of materials contaminated with mold and other biological agents. RSB Environmental has conducted IAQ assesments (both proactive and complaint driven) for several chemical, physical, and biological hazards including:
Our Registrations and Certifications