OIL AND GAS COMPLIANCE SERVICES
WHAT OUR RECENT CLIENTS SAY ABOUT US
Nirav and his team at RSB Environmental are very helpful with our company's environmental needs. Always courteous and informative in regards to our questions.
RSB Environmental is a great company, they are easy to work with and handle all our Environmental needs in a friendly professional way. I would recommend RSB Environmental for all your company's environmental needs.
Introduction to Oil and Gas Compliance
In the dynamic and highly regulated oil and gas industry, compliance is a fundamental cornerstone. It refers to the adherence to a wide array of laws, regulations, guidelines, and standards set forth by federal, state, and local entities. These regulations govern various aspects of operations, including but not limited to environmental protection, worker safety, waste disposal, emissions control, and spill prevention.
Compliance in the oil and gas sector is not only about following the letter of the law. It is about upholding a commitment to safety, sustainability, and social responsibility. Compliance ensures that operations are conducted responsibly, minimizing environmental impact and safeguarding the health and safety of employees and the communities in which these companies operate.
Non-compliance can lead to severe consequences, such as fines, legal sanctions, and reputational damage. In contrast, maintaining robust compliance can enhance operational efficiency, foster trust among stakeholders, and potentially avert costly incidents and legal disputes.
At RSB Environmental, we understand the complexities of oil and gas compliance. We're dedicated to helping you navigate this intricate landscape, ensuring your operations align with current regulations and best practices, thereby protecting your business, employees, and our environment.
At RSB Environmental, our streamlined approach to compliance is built around:
Efficiency: We offer comprehensive, tailored solutions designed to meet the unique needs of the oil and gas industry swiftly and effectively.
Integration: Understanding your business goals is central to our strategy. We work closely with you to ensure environmental compliance is seamlessly integrated into your business objectives.
Proactivity: Our team stays up-to-date with ever-evolving regulations, allowing us to proactively address potential compliance issues and minimize risk.
Communication: We believe in transparency and maintain open lines of communication throughout the compliance process.
In essence, we aim to help you achieve and sustain compliance, fostering an environment where your business can thrive responsibly and sustainably.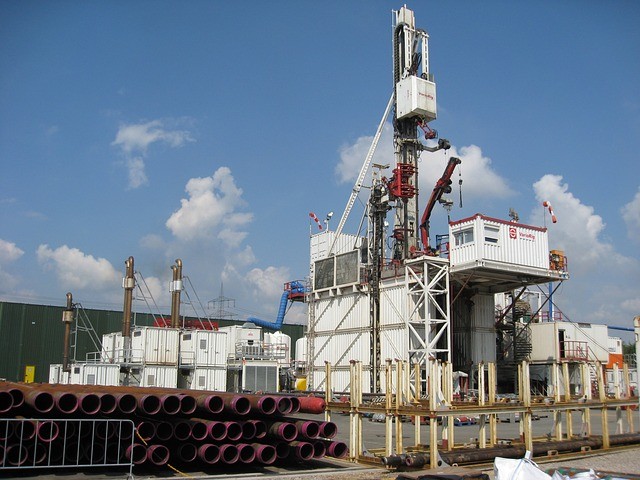 At RSB Environmental, we offer an array of specialized compliance services for the oil and gas industry:
Compliance Audits:

These are necessary to ensure that an oil and gas company's operations adhere to the relevant environmental and safety regulations.

Regulatory Reporting and Recordkeeping:

Oil and gas operations are subject to various reporting requirements such as emissions data, waste disposal records, and incident reports, among others.

Compliance Plan Development and Implementation:

This helps companies establish clear procedures for staying within regulatory guidelines.

Compliance Training for Employees

: Ensuring that all employees understand the rules and regulations they must follow is crucial in preventing violations.

Spill Response and Prevention Plans

: Oil and gas operations, particularly those involving the extraction and transportation of petroleum products, must have plans in place to prevent and respond to spills to protect the environment and comply with regulations.

Permitting and Licensing:

Many aspects of oil and gas operations require permits or licenses, such as drilling new wells or constructing facilities.

Regulatory Negotiation and Representation:

This service can be beneficial when dealing with regulatory bodies or if disputes arise related to compliance issues.
Our ultimate goal is to provide a comprehensive suite of services that supports your compliance journey, thereby allowing you to focus on your core business operations.
At the heart of RSB Environmental's robust compliance services is our dedicated team of professionals. Each member of our team brings a wealth of knowledge and experience in the oil and gas industry, along with a deep understanding of the complex regulatory landscape that governs it.
Our team comprises skilled environmental engineers, compliance specialists, and regulatory experts, all committed to guiding your business through the challenges of compliance. Their passion for environmental responsibility and client success is evident in the meticulous work they perform and the innovative solutions they provide.
We believe in the power of relationships and understand the importance of trust in these partnerships. As such, our team takes a personal interest in the success of your business, treating your compliance goals as our own.
With RSB Environmental, you're not just hiring a compliance service; you're gaining a partner that is genuinely invested in your company's sustainable success. Our team is ready to walk alongside you on your journey towards comprehensive regulatory compliance and a more sustainable future.
Our Registrations and Certifications
If you're facing environmental challenges or seeking opportunities within the oil and gas industry, we'd love to help. No matter the size of your company, RSB Environmental is equipped to provide you with efficient, effective, and timely compliance and permit solutions.
RSB has conducted thousands of Oil and Gas throughout Texas, and nationwide. Please feel free to call us at 1-800-304-6517 or email at info@rsbenv.com to get a site specific price for your property.
Frequently Asked Questions
Oil and gas compliance refers to the process of ensuring that oil and gas operations adhere to the relevant federal, state, and local environmental regulations.
Compliance is crucial to prevent environmental damage, ensure worker safety, avoid legal penalties, and maintain a company's reputation in the industry.
RSB Environmental provides comprehensive compliance services, including auditing, permit acquisition, compliance planning, and continuous monitoring, to help oil and gas companies meet regulatory standards.