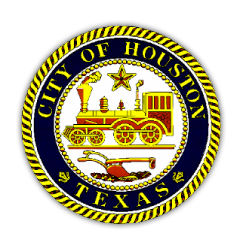 All new development and significant redevelopment within the incorporated areas of City of Houston, Texas without first securing an SWQ Permit, or submitting an Industrial Activity Certification is prohibited. 
RSB Environmental is a full service Environmental Consulting Firm specializing in Stormwater Compliance in Harris County. We provide the following services on turn-key basis:
A) Prepare Stormwater Quality Management Plan and Permit for New Development. Following steps are involved: 
A completed Stormwater Quality Permit Application will be submitted through the ePermits system. The application will be submitted along with the Civil Development Permit Application as part of the Commercial Development Plan Review process.
The Stormwater Quality Affidavit will be completed to the Public.
RSB will collect and pay the SWQ permit fee.
RSB Will deliver final SWQMP Plan to the client
B)Renew Existing Stormwater Quality Permit. Following steps are involved: 
RSB submits ALL SWQ permit renewals / transfers through the ePermits online system as required by City of Houston
RSB will collect county renewal fees. the renewal and/or transfer is made through the online payment system using a debit/credit card.
RSB Licensed Engineer(PE) will conduct detailed inspection of the facility and provide any recommendation.
If clean-up of the stormwater feature is needed RSB will suggest and complete that.
RSB will submit a completed, signed, and sealed Annual P.E. Inspection Certification Form and a completed and notarized Annual Permittee Certification Form as required to City of Houston.
RSB will also submit the time and date stamped photos of the approved structural control(s) taken no more than 30 days prior to submission of the renewal application. As required RSB will include at least one location-establishing picture, showing the structural control, and something identifiable in the background. RSB will collect and submit the most recent waste manifest for hydrodynamic separators if required.
RSB can also help with monthly inspections as required by the permit.
Our Service Areas
RSB has conducted such numerous projects in the City of Houston and successfully renewed the permits.  Please feel free to call us at 1-800-304-6517 or email at info@rsbenv.com to get a site-specific price for your property. We also service our clients in San Antonio, Dallas, Austin, all of Texas and nationwide.