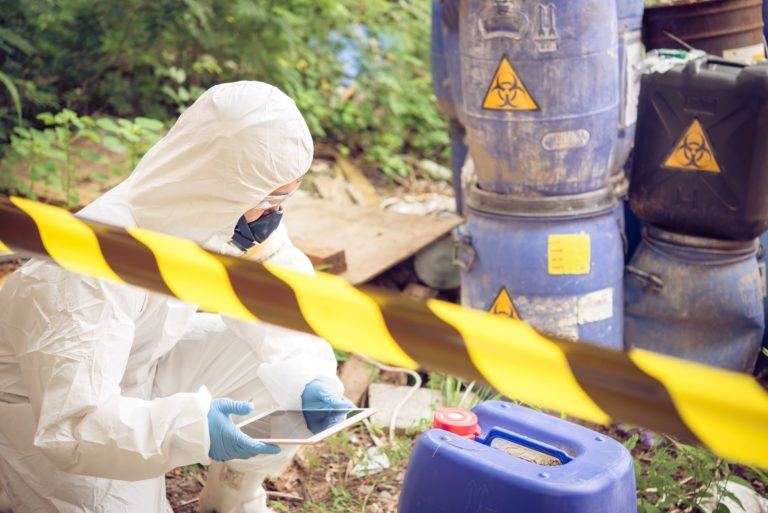 REC Environmental Assessment in San Antonio
Recognized environmental condition is frequently referred to as "REC" in San Antonio and beyond. It is defined by the American Society for Testing and Materials as "the presence or likely presence of any hazardous substances or petroleum products in, on, or at a property: (1) due to any release to the environment; (2) under conditions indicative of a release to the environment; or (3) under conditions that pose a material threat of a future release to the environment." It is an issue that is dealt with as part of due diligence services offered in San Antonio. A Recognized Environmental Condition is something that you don't want to show up in your company's Phase 1 Environmental Site Assessment Report! 
If you searched for "phase 1 environmental site assessment companies near me" in San Antonio, you may be curious about Phase 1 Environmental Site Assessment cost.  Click here to check out our cost article. Costs will be very similar for any Phase 1 Environmental company in Texas. Before costs are quoted, many factors will be taken into consideration and a Phase I ESA questionnaire will be completed.
Professional geotechnical engineering is more than a plus when dealing with environmental due diligence services in San Antonio and your company's due diligence report.  RSB Environmental offers geotechnical drilling and engineering services, geotechnical design consulting, construction material testing and inspection. RSB Environmental will help you to perform your San Antonio due diligence service properly on your multi-residential, commercial, industrial or public works site.
If you are looking for "environmental engineering firms near me, San Antonio" to help with your commercial due diligence, you should consider RSB Environmental.
Evaluating the possible presence of a recognized environmental condition or REC at or near your site is just one of many environmental services offered by RSB Environmental, a preferred Phase 1 Environmental company, serving San Antonio, Texas.
RSB Environmental was chosen to be on the list of Inc. Magazine's 5000 American Fastest Growing American Private Owned Companies.
San Antonio Office
401 East Sonterra Boulevard, Suite 375, San Antonio, TX 78258
Ph: 210 510 4147